According to this image with no citation,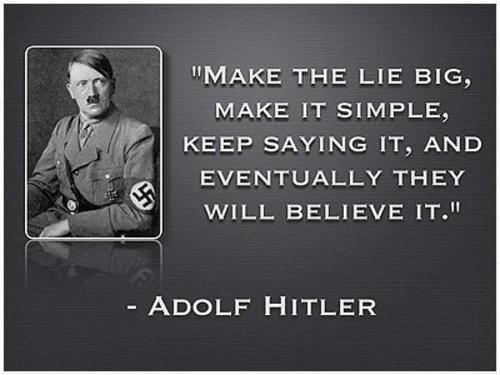 Make the lie big, make it simple, keep saying it, and eventually they will believe it.
I have searched for where he supposedly says this, and oddly enough, Joseph Goebbels supposedly makes a similar claim:
If you tell a lie big enough and keep repeating it, people will eventually come to believe it.
I don't know that there's any evidence any of these people made these claims. Anyone can just attach a photo to a quote, and none of these quotes have any type of citation whatsoever.