Christ, have they got a hold over the Church, or what? No wonder Williamson never stood a chance. Such sensitivity over a load of manipulative, mass murdering liars. I have never really bothered with religion, but could not care if others want to follow it, as long as they don't try and impose it on me. But when I see these creepy little arselickers coming out with such drivel, It is starting to make me loathe the god bothering hypocrite. Shouldn't this nice man be doing something useful, like questioning what Israel is doing in Palestine or something? I thought these types were meant to be against murder "Thou shalt not murder", so why is he grovelling to the murderers in what's left of Palestine then?
As I mentioned, old Williamson didn't stand a chance did he? I thought his supposed comrades would have backed him up and stood behind him -- how wrong I was. I never knew they were fickle traitors, who have more affection and loyalty to a murderous regime, deployed in the M.E.
-----------------
No Jewish jokes: Catholic Archbishop
Posted Fri Apr 24, 2009 11:44am AEST
Adelaide Archbishop Philip Wilson: no Jewish jokes or Yahweh. (ABC TV)
Map: Adelaide 5000
The Archbishop of Adelaide has told Catholics they should
not tell Jewish jokes or use the Jewish name Yahweh in readings and songs.
In a pastoral letter to priests, Archbishop Philip Wilson has asked for a substitute word such as Lord to be used instead of the Jewish sacred name.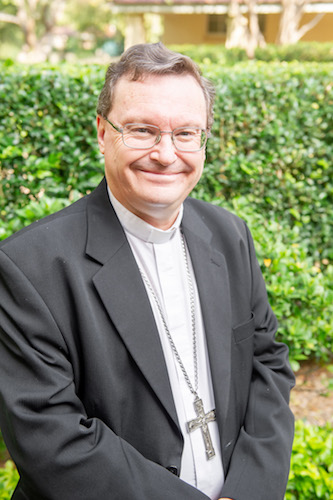 What a tosser
Archbishop Wilson says Catholics
must be respectful and sensitive towards Jewish people.
"In the letter it says that what will happen is people who are involved as experts in these areas will make changes so there will be appropriate words that can be used," he said.
"It won't be confusing if you use the word Lord as a substitute or another word as a substitute, then that will work really well.
"My sense about this is we have to be especially careful about the way that we talk about the Jewish people because of the way that they've been persecuted and treated for over a thousand years,
and especially during the Holocaust in the Second World War
," he said.
http://www.abc.net.au/news/stories/2009 ... 551689.htm