After admitting for decades that nobody was gassed at Dachau, the Dachau memorial site now claims that some people were sometimes gassed to death there because: "
Survivors have testified that the SS did
[that]". On the other hand, the U.S. Holocaust Memorial Museum still states that: "
There is no credible evidence that the gas chamber in Barrack X was used to murder human beings
."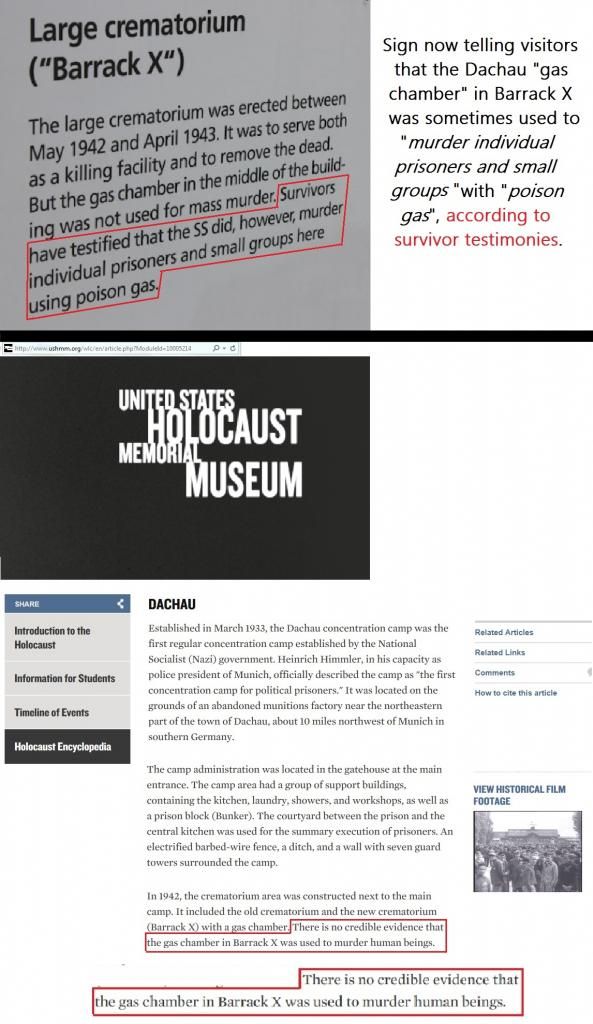 http://furtherglory.wordpress.com/2012/ ... -was-used/
http://www.ushmm.org/wlc/en/article.php ... d=10005214