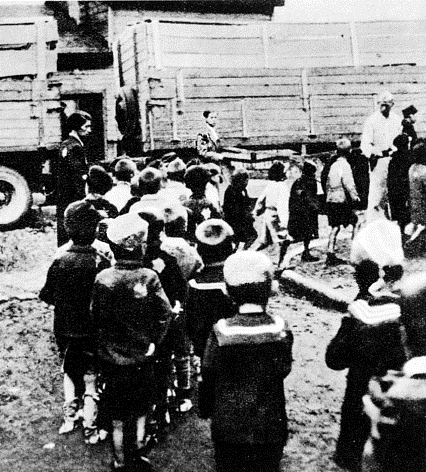 Caption: Deportation of Children
I am not sure if this has been posted before, I tried the search feature but didn't find anything... Did the Nazis put "yellow stars" on the BACKS of jews' clothes? Am I the only one who noticed how those children are not facing the camera, yet the jewish stars are noticeable?
I zoomed it in to point out what I think are the "stars":
Another question that's not so relevant to this thread, but I thought I might ask here anyway:
Is this INSIDE or OUTSIDE the camp?