The Los Angeles Coliseum holds about 90,000 spectators.
The claim by Zionists is that ca. 900,000 Jews were murdered & buried at the "death camp" Treblinka. That's
ten times the capacity of the Los Angeles Coliseum
. An utterly laughable & impossible claim.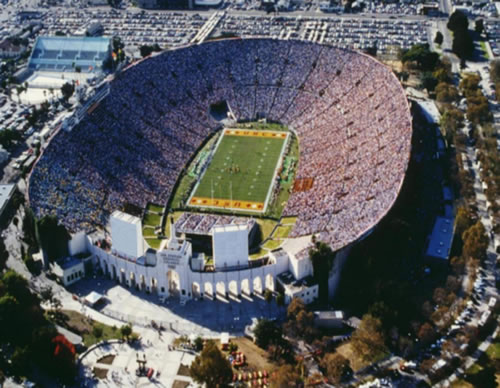 Los Angeles Coliseum filled to capacity.
No such mass graves exist, nor could they exist at the site alleged.
For more see:
E. Hunt's "Treblinka Archaeology Hoax" Video / READY TO VIEW
The 'holocaust' storyline is one of the most easily debunked narratives ever contrived. That is why those who debunk it are arrested and persecuted. That is why violent racist Jewish supremacists demand that there be no open debate.
The tide is turning.
- Hannover