'Holocau$t Industry' spokesman Roberto Muehlenkamp has said that an 'excavator' was used at Treblinka to shuffle corpses of Jews around.
So here is a photo of Roberto's excavator from '
Surviving Treblinka
', by Samuel Willenberg.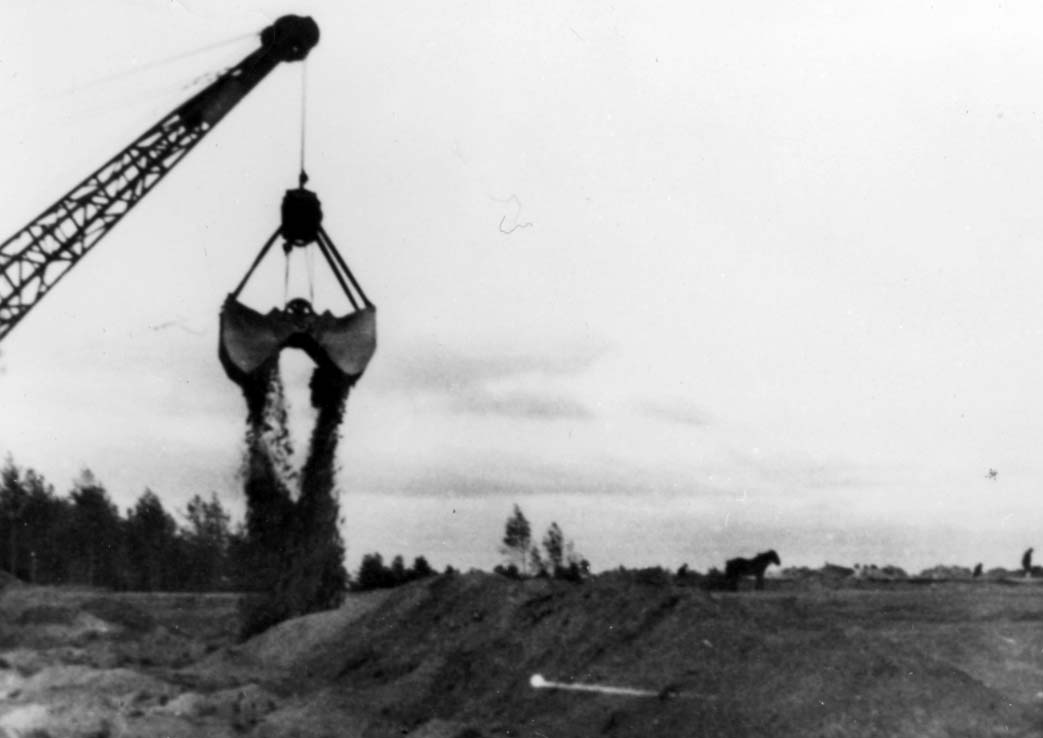 and is captioned:
crane lifting corpses destined for cremation
Do you see any "corpses"?
This is what passes for proof of the so called 'holocaust'.
And imagine this; you would be imprisoned in much of Europe for stating the obvious fact that the excavator's load is simply dirt.
- Hannover
The "Holocau$t Industry" in court:
'Please your honor, there really are remains of millions buried in huge mass graves, we know where the mass graves are, ... but, but, well, umm, we can't show the court. You must trust us, we're Zionists.'