This is absolutely embarrassing.
from:
http://www.jewishgen.org/ForgottenCamps ... kaEng.html
This is supposed to be a mass grave that held 900,000 Jews at Treblinka.
caption:
Mass grave in Treblinka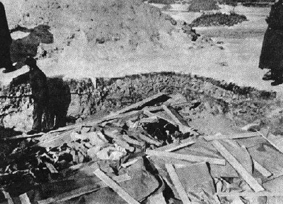 How do we know this is a mass grave?
How do we know this is even at Treblinka?
How could 900,000 corpses fit into this hole? No other 'mass graves' are shown.
Not done yet, this one is captioned:
One of the very rare photographic document of Treblinka: prisoners of the "Straflager" preparing a pyre for the burning of the victims.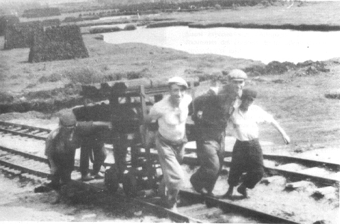 Hilarious, a cremation pyre of allegedly exhumed Jewish corpses on top of a hill for all to see.
Remember this is supposed to have been a top secret operation, yet we have a photo of smiling workers.
And how come there is no evidence of these cremation pyres said to have burned 900,000 Jews.
- Hannover